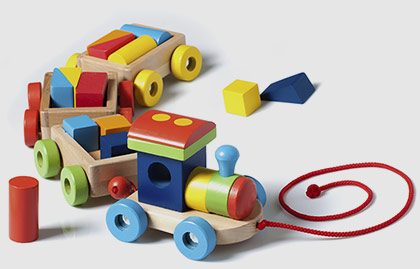 Careers Opportunities
KingsWellies Nursery opened in Spring 2015. QueensWellies Nursery will open in Summer 2023. We have been able to recruit a highly qualified, committed, dedicated, motivated and energetic staff team. We are always looking for new and enthusiastic members to join our team.We can't wait to welcome you all in to our amazing learning environment! We value our Wellies Team and ensure that we pay all of our employees above average salaries. Pease get in touch if you are interested in working with us.
We are always recruiting. Please get in touch if you would like to join the Wellies team!
Evidence shows that the best experiences for children come from the best qualified staff. Are you someone who loves working with children and wants a new challenge in life? Then please consider becoming part of our Wellies Nursery team.
What can Wellies Nurseries offer it's employees?
Best in class learning environment
A unique facility boasting cutting-edge architecture, ultra high-spec fittings, landscaped grounds; a motivating and stimulating place to work
A unique location linking the indoors to the outdoors
Dedicated parking area
The opportunity to work with a wide range of new and best-quality equipment, materials and resources including outside resources and information and communication technology
Excellent location and services
KingsWellies Nursery is central to the Prime Four Business Park and yards from the village of Kingswells, providing convenience, amenities, accessibility and good transport links; bringing life to work!
QueensWellies Nursery is situated in the West-End of Aberdeen and only a ten minute drive from KingsWellies. Local ammenities including Hazelhead Park and community nature reserves.
Inspiring Leadership and ambition
The extensive credentials, knowledge, skills, expertise and experience of the Nursery Director who understands the significance of high quality training and professional development
The chance to be part of a highly qualified, committed, dedicated, motivated and energetic staff team
Staffing over and above the recommended ratios in a service where mutual trust, respect, flexibility, communication and confidence are valued and a strong ethos of teamwork is evident
The promotion of ambition and leadership opportunities for every employee
High quality continual professional development
The opportunity to develop your knowledge, skills, qualifications and experience through high quality continuous on-the-job training
Your development needs will be identified and monitored and training will be carefully planned and evaluated in line with national and local guidelines
We will value and take full account of all employee's knowledge, views and skills when planning for improvement in the service
Work-life balance
Excellent pay, terms and conditions
A positive, collaborative and caring working environment where you will be valued, empowered, motivated and treated equally and fairly.
Making new friends within our very positive and friendly team.
Our guarantee to you
It is well documented that an employee's surroundings affect their psychological and social wellbeing. In short, a happy worker is a productive worker. Wellies Nurseries will encourage, value and reward all of it's employees for their hard work and commitment to us.
Recruitment Vacancies
We are always looking for a range of full and part-time positions. These include:
Please register your interest in becoming part of the Wellies team by completing the Application Form below.
We look forward to hearing from you.