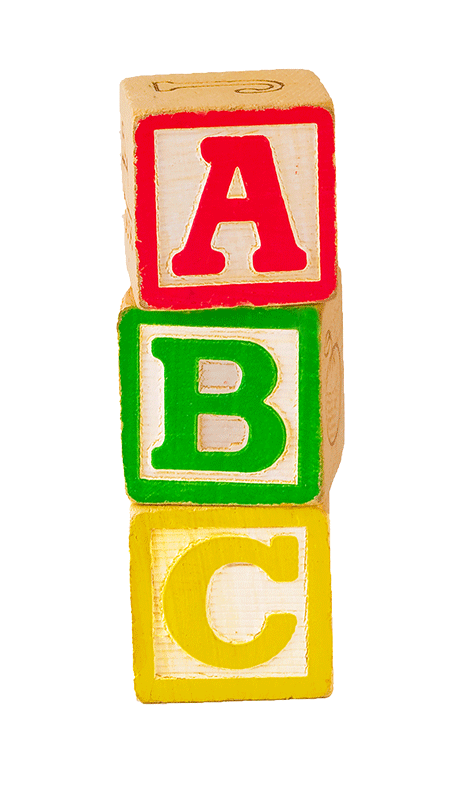 Why Choose a Wellies Nursery? KingsWellies or QueensWellies?
Coming to a new nursery for the first time can be a bewildering experience for both parent and child, so at our Nurseries, we will provide you and your child with a very warm welcome where you can feel safe, secure, happy and very well cared for.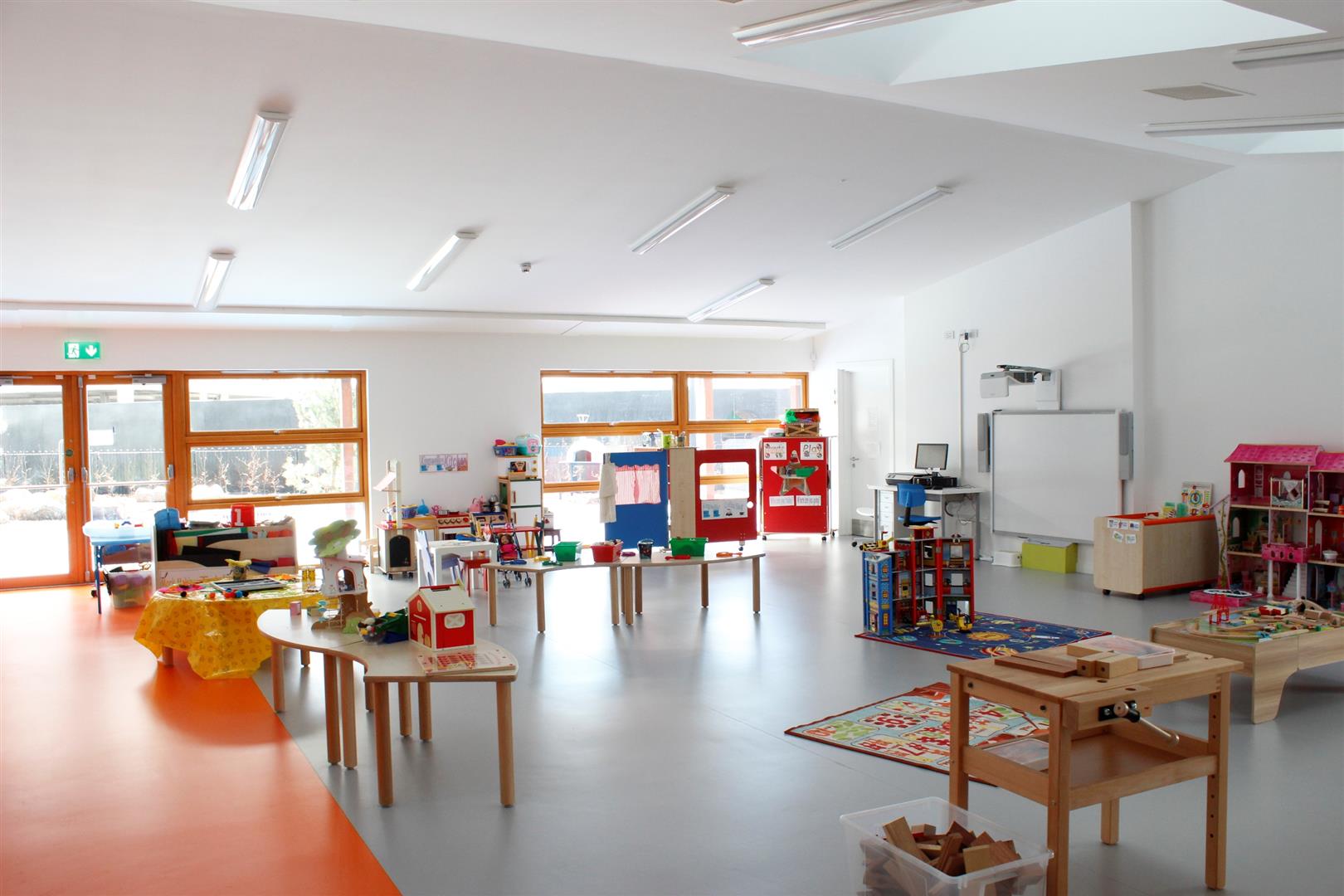 Extract taken from Local Newspaper, 'The Evening Express' June 2020
Aberdeen nursery receives highest inspection ratings in Scotland
An Aberdeen nursery has been recognised as one of the best in the country for the delivery of child care services during the pandemic.
KingsWellies Nursery achieved one of the highest ratings ever recorded in Scotland during a surprise inspection last year.
Inspectors from the Care Inspectorate turned up to to evaluate how well children were being supported throughout the challenges of the last 18 months.
Following weeks of further scrutiny including interviews with managers, workers, and parents and analysis of infection control procedures, the north-east facility was awarded a level 5, very good rating.
It marks the second time the nursery has received a very good rating after receiving a glowing report in 2019.
Succeeding amidst adversity
Nursery director Kerry Robertson said the Care Inspectorate's findings are a fitting testament to the hard work, resourcefulness and resilience shown by the entire KingsWellies team during this most challenging of times.
She said: "We are all extremely proud of how well our team has been able to protect and look after our children, staff and families during the last 18 months – whilst all the time continuing to provide only the highest quality of care and education.
"This has been no easy task – but strong communication before, during and after lockdown really eased the transition for our families and staff.
"Although we have always achieved 'Very Good' Level 5 scores in previous inspections, the result of this Covid-19 inspection is a much greater deal for us.
"We have all just experienced the most challenging year of our lives – and this very positive report is signalling that things are beginning to get back to normal for the communities we serve."
Glowing report from inspectors
Inspectors found the nursery, which is registered to provide care for a maximum of 123 children at any one time, found parents were satisfied with the level of care provided as staff supported youngsters in learning through interesting activities.
Inspectors also praised staff for their communication with parents during the pandemic.
In their report, they wrote: "Parents confirmed that staff maintained very good communication during lockdown, and this continued when children returned to nursery…and were happy with how pro-active staff were in applying relevant COVID-19 guidance during drop off and pick up of children."
Inspectors also concluded that KingsWellies had no further requirements or recommendations for improvement.
The findings come as the nursery prepares to open a new extension at the Prime Four Business Park in August 2021.
Vow to continue to their hard work
The director said staff will continue to deliver high standards moving forward for generations of young people to come.
"We will continue to strive to provide the highest quality of care and education for all our children and are very excited about the forthcoming expansion.
"This will allow us to extend our childcare provision to more children in and around the local Prime Four community."
Working Rite Youth Employment Charity – Partnership Working
Working Rite is the practical pathway to a job or apprenticeship. Lasting between 18 & 24 weeks (or longer if that's what it takes), our trainees learn on the job, alongside a mentor chosen from the workforce of that business to pass on what they know.
Working Rite is a relationship-based and person-centred model of learning. Quite simply designed to inspire young people to succeed, with mentors as the key throughout:
after all… everyone remembers their first boss!
Working Rite helps young people get their foot in the door, regardless of their academic background or previous experience.
At Wellies Nurseries, we are delighted to have achieved an incredibly successful partnership with Working Rite. We are currently the number one employer for Working Rite young people, in Scotland. We both have a holistic approach – listening to what each individual young person says and giving them the tailored support they need to overcome personal challenges or circumstances.
Many important skills can only be learnt working side-by-side with an experienced adult – on the job, where it counts. Working Rite therefore individually matches young people to local businesses for work placements lasting up to six months. Wellies Nurseries is one of those businesses whereby we have actively encouraged this unique partnership working. We always put PEOPLE first!
Our Working Rite trainees learn in a proper workplace, receive one-to-one mentoring, earn a weekly allowance and are given the chance to prove themselves in the real world of work.
WINNING SCOTLAND AND DRUM PROPERTY GROUP - PARTNERSHIP
Winning Scotland - Our goal as a charity is to build confidence and resilience in Scotland's children and young people. However rather than working directly with children, we believe strongly in the mantra 'it takes a village to raise a child.' There are so many influential adults in the life of a youngster - from families and teachers, to carers, coaches and the local community. So, rather than becoming an extra piece of the jigsaw, we support the 'village', providing key groups with skills, guidance and knowledge to ensure every child is empowered to fulfil their limitless potential.
Wellies Nurseries are delighted to focus on forming successful partnerships with Winning Scotland, offering support and training to people who work with or care for children across Scotland. We are very excited about the potential of this partnership and the impacts it will deliver to benefit the children of Scotland.
Nescol and Kingswellies - Childcare Partnership
We are excited to announce that from August 2022 we will be working in partnership with North East Scotland College Childcare Department. The partnership will provide great benefits to both the college and our nursery.
We will be offering the college use of our nursery website, that includes our nursery aims, policies, procedures, events, values and principles, these are all sections that will support the learning of new childcare practitioner and support workers.
We will also be offering the students at NESCOL the opportunity to visit our setting regularly to support their learning in how a childcare setting is run, on top of this we will be offering 2 students a placement within the nursery for the duration of their studies.
We will support the learning and development of students by providing educational videos of 'good practice', 'enabling environments' and play opportunities for children.
We will work in partnership to support students to learn more about the role of the practitioner and support worker, allowing students to prepare and ask questions from staff in our setting.
Our partnership will provide an enhanced learning experience and greater level of knowledge and understanding of how a nursery is run, the daily tasks and different roles and responsibilities within a childcare setting.
In return, NESCOL childcare department will support our nursery through providing educational updates, so that we are on the ball with training and development opportunities, share resources and ensure that students are of a high standard at the end of their studies.
We will be offering a guaranteed annual interview scheme to all students completing or due to complete their studies.
We will work closely with NESCOL childcare department lecturers, to allow them to ask questions, visit the nursery and share their ideas with us.
We very much look forward to developing this partnership more over time. Thank you NESCOL childcare department for choosing us as your first partnership nursery.
Parent / Carer / STakeholder Reviews
COVID 19 Re-Opening - Emily has been absolutely buzzing to be back at nursery. Today she told me she had the best day and got to do everything she wanted.I just wanted to say thanks to you and all the staff for making the transition back into nursery so easy. The level of organisation to get things back up and running and the attention to detail doesn't go unnoticed. The system works well and is simple to understand.I was so anxious about putting Emily back in and it disappeared within minutes of Karla appearing to take her. The fact Marcia had to tell her to say bye to me says it all! The Kingswellies staff are just gems.
Anuli Marshall - Thanks for sending out this newsletter. I just want to applaud the consistency of the quality of information being sent out in the newsletter. It's great that the nursery management keeps parents informed and completely involved. It's really awesome and I just want to give that feedback and to say thank you to all the staff for making Kingswellies a fantastic, welcoming, inspiring and life enhancing environment for the children. It is such an awesome establishment, I feel so comfortable leaving my children off. I can't sing the praises of Kingswellies enough, I am always telling other parents about how great it is. Thank you.
Kristine, Pyjama Drama - As some of you already know I am sadly leaving the wonderful world of KingsWellies and relocating with my family. I want to thank you for all the love and support you have shown me over the past three years.Kerry runs an incomparable nursery, and it certainly takes someone very special to be such a success. I've been truly blessed to be part of KingsWellies Nursery and working with such a phenomenal team. Guided by Kerry the staff are absolutely second to none, with the needs of your children at the centre of everything they do. Their enthusiasm is contagious! By creating the stability your children need in nursery I have seen them thrive and be 'school ready'. They make sure they understand the unique characteristics of all your children and go above and beyond in all areas and truly care for and love each child. How lucky am I to be part of something that makes goodbye so hard. From Pyjama Drama to bucket filling, from sports days to carol singing, a sponsored dance in the summer to snowmen in the winter I wouldn't have missed any of it for the world. The time I have spent with your children has been the most wonderful and enjoyable time and I will keep all of your children in my heart always.
Dave, Marta and Sophie Benzie - We can't thank you enough for everything you have done over the past few years. Our Daughter went into your care as a toddler and coming out as a little girl who can count and spell her name. The kind of care you have provided is truly priceless. The best we can do is express our appreciation. Thank you for the big difference you have made in her life.
Lynne McKenzie - We can't thank you enough, you run an amazing nursery and are great people. You and your staff do an amazing job and we are so grateful for all you have done. Sophie has become a wonderful little girl and has thrived in the environment you have created. We love you all and wish you all the best for the future.
Christo Nel - For over a three and a half year period we never had a worry a single day of Cole's care while he attended KingsWellies Nursery, for that reason alone we are grateful. We would like to say thank you to you and the nursery staff for the fantastic care you have given Cole over the last three and a half years. The care and opportunities he has received has been first class. The learning and development opportunities and the facilities you have provided whim with has been fantastic. The staff you have employed have shown to be extremely professional at all times, they have provided a high standard of care and not only went above and beyond their role to make sure Cole has settled into each new experience but also given emotional support to me in particular, without even realising!!. Scott's creations are brilliant, the children love it and Cole is literally obsessed by Scott's leaf blower!!, he really does add a fun element to the nursery. To us, these are the qualities of a nursery that put KingsWellies way above other nurseries. A nursery to be proud of and we wish you every success with the nursery in the future.
Rodolfo Carvajal - I just firstly want to thank you, Scott and the nursery team for caring after Christo, from the first day he started at KingsWellies Nursery as a 1 year old baby to the big, mature boy he is now. He experienced a close family relationship that he would have had back in South Africa at your nursery. Thank you for sharing your kindness and love with our children, you are doing a great job.
Amanda Lawson - Great staff of dedicated and kind people highly supportive about our child progress. We and Daniel enjoyed very much the time spent there, appreciatethe fine help and cooperation always found from the staff specially Kerry, Marcia, Laura, Caroline, Carli & Paul. We fully recommend Kingswellies!
Joanne Rostant - Paul and I would like to thank you from the bottom of our hearts for everything you have done for Cian, we are so glad he has been given all the opportunities possible thanks to you guys, KW is an amazing nursery and that's down to you both and all the lovely staff. He has had the best of times, gets on so well with everyone, gained so much confidence and is a wee chatterbox who loves a job!!! Thank you for taking such great care of him, keeping him safe, and making him part of the KW family.
Carla Brown - Just wanted to let you know how much I enjoyed the babies and pre-school stay and play days. The rooms and external areas have changed so much since the last time - I hadn't even realised. There are such a huge range of activities for the kids to get involved in with full, imaginative use being put to every inch of space, it's truly amazing. I'm so so glad that we found Kingswellies and that in the early stages of my girls lives they are being provided with such variety and opportunity to grow and learn. And of course, as ever, the staff were a true credit to Kingswellies and all that it stands for. Fantastic!Thank you so much for creating such a welcoming, honest, enjoyable environment that my kids love so dearly. I am so proud to say we are part of the KingsWellies family.
Kirstie Ellington Langan - My son started at Kingswellies the week it opened and was there until I stopped working recently and it is an amazing place! The management, staff and environment are second to none and ensure that your child has a truly enriching experience. The management take customer service very very seriously and are totally committed to being the very best at what they do - any concerns are dealt with promptly and thoroughly which allows you to truly relax knowing your child is in great hands. The only problem - you'll want to attend nursery yourself when you hear all the amazing things your little one gets up to!!!
Sarah Podmore-Mill - Ethan's last day today - very sad to be leaving, he's had a blast and learnt so much since starting here at 7 months. The facilities, indoor and out, and range of activities are excellent but it's the fab staff that make it a great nursery. Special thanks to Ashleigh and Emma from the wellie babies team.
Carly Davidson - Last day today for Chloe, she's had the best year at KingsWellies and going to miss everyone so much. Best thing we did moving her for her last year at nursery. Thank-you to all the lovely teachers, office staff, Kerry and Scott
Jane Robb - Thanks to all the kingswellies team for taking such great care of Isabelle over the past 18 months, there is such a nice and friendly atmosphere at the nursery. We are sad to be saying goodbye for now but look forward to keeping up with what's happening at Kingswellies.
Wellies Nurseries will deliver:
Best in class learning environment
A unique location linking the indoors to the outdoors with extensive 'fresh-air' play to promote curiosity, imagination and creativity
A unique facility boasting cutting-edge architecture, ultra high-spec fittings, landscaped grounds; a motivating and stimulating space for learning
The highest quality learning and teaching experiences which are inclusive, stimulating, creative, relevant, lively, active and challenging - but most of all fun!
Excellent location and services
KingsWellies Nursery is central to the Prime Four Business Park and yards from the village of Kingswells, providing convenience, amenities, accessibility and peace of mind for parents.
QueensWellies Nursery is located in the West End of Aberdeen and is conveniently located a short ten minute drive from KingsWellies Nursery. An excellent catchement area for both Aberdeen City and Aberdeenshire residents.
Inspiring Leadership and ambition
The extensive credentials, knowledge, skills, expertise and experience of the Nursery Director and Senior Management Team
The knowledge and expertise of a highly qualified, committed, dedicated, motivated and energetic staff team
Staffing over and above the recommended ratios in a safe, warm, loving and secure environment
Partnership and flexibility
"Parents as Partners" - an open door, consultative ethos putting parents at the heart of their child's education
Open door policy - you can come and visit throughout the day!
Dedicated parking area - drop off and pick up easily and safely
Employee Childcare Vouchers, Government Pre-School Funding Vouchers and Childcare Tax Credits will be accepted and encouraged
Our guarantee to you
At Wellies Nurseries, you can be confident that:
you and your child will find the quality of experience enhanced by the effective use made of the unique learning environments on offer; bringing life to work!
the management team demonstrates a very high level of professional competence, skill and a thorough understanding of all childcare and pre-school education issues
your child will receive support, care and teaching from a staff who understand the significance of high quality training and professional development
our staff will work in partnership with parents and carers to promote a service where mutual trust, respect, confidence, communication and a very caring ethos are evident.