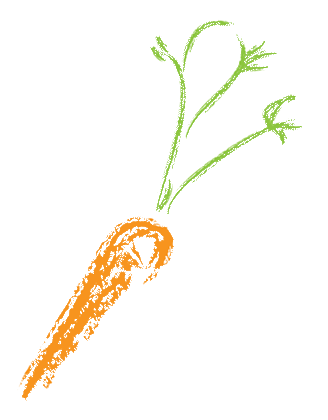 Diet and Nutrition
Healthy foods help your child to grow and can improve concentration leading to higher levels of interest, curiosity and playful learning. If we introduce children to healthy eating now, it is much more likely that they will continue to make healthy food choices as they grow up.
Wellies Nurseries will provide a very high standard of healthy meals using the highest quality ingredients. Your child will receive a hot two-course lunch which is prepared by our award winning catering partners 'Entier.'
Entier is Scotland's largest independent catering support services company. They are local to Aberdeenshire and specialise in catering for the education, office and offshore sectors and provide food for many nurseries in Aberdeen City and Shire
At Wellies Nurseries we believe that local is better and that's why in working with Entier, we can guarantee that 90% of our produce is sourced from right here in Aberdeenshire. We will ensure that we deliver superior quality, service and choice to your child on a daily basis. Please see our sample menu above.
The menus will change on a four weekly rotation. All dietary requirements will be catered for.
The children will also receive a breakfast and a morning and 'mighty' afternoon snack, where fresh fruit and/or vegetables will always be offered with milk or water to drink.
It's not just about the food - preparing and eating food provides us with a range of fantastic learning opportunities. At Wellies Nurseries we will:
Involve your child in cooking and preparing food together in our technology kitchen.
Make sure that your baby knows that its ok when they play and make a mess with their food - your child is experimenting and being creative!
Make meal and snack times a pleasant, enjoyable and sociable experience and of course look out for the many learning opportunities!
Establish a regular pattern of eating whilst at nursery.
Plan for your baby or toddler to have different taste experiences. Your child will often need to try a new taste several times before starting to enjoy it.
Introduce different healthy food options so that your child can make choices. For example, offer different fruits and vegetables with a variety of colours, tastes and textures.
Encourage your child to talk about likes and dislikes.
Create opportunities for your child to have responsibility, such as setting the table and tidying up afterwards. Talk about why it is important to keep things clean.
Involve your child in choosing and shopping for healthy snack foods.
Our guarantee to you
At Wellies Nurseries, you can be confident that:
all children will have access to a well-balanced and healthy diet which takes account of ethnic, cultural and dietary requirements, including food allergies.
staff will make sure that help with feeding is given in a way that best meets the needs of the individual child.
your child will have high quality opportunities to learn about healthy lifestyles, relationships, hygiene, diet and personal safety.
---
| Sample Menu | Main Course | Vegetarian |
| --- | --- | --- |
| Monday | Macaroni cheese with peas (v) | Pasta with tomato & herb sauce (dairy free) |
| Tuesday | Mince & new potatoes with skirlie | Sweet potato stew with rice |
| Wed | Sweet & sour chicken with noodles | Sweet & sour vegetables with noodles |
| Thursday | Steak pie with boiled potatoes | Vegetable & cheese wrap |
| Friday | Scampi, peas & boiled potatoes | Mediterranean vegetable lasagne |
| Sample Menu | Main Course | Vegetarian |
| --- | --- | --- |
| Monday | Chicken & vegetable pie with boiled potatoes | Vegetable moussaka (dairy free) |
| Tuesday | Baked potato with beans, cheese & tossed salad | Baked potato with beans, cheese & tossed salad |
| Wed | Fish pie with potato topping | Vegetable spring roll |
| Thursday | Tandoori spiced chicken & rice | Mushroom & potato curry with rice |
| Friday | Cream of chicken soup & sandwiches | Vegetable broth & sandwiches |