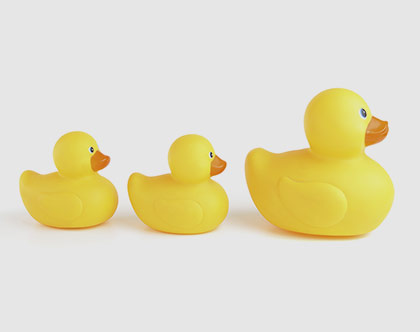 Fees
Fees Information from March 2015
Fees Include:
Opening hours from 7.30am to 6pm
All nappies and creams
Breakfast, morning snack, two course hot lunch, 'mighty' teatime afternoon snack, pureed food for babies, milk and water as appropriate
Play and art consumables
A range of extra curricular activities and experiences including use of the Northern park landscaped areas/pond, forest school activities, expressive arts workshops, languages lessons and opportunities as they arise throughout the year.
Payment Terms and Conditions:
A deposit of £100 will be required to secure a place at KingsWellies Nursery. This should be submitted by cheque made payable to KingsWellies Nursery Ltd along with the completed admission forms. Unfortunately deposits are non-refundable if the child does not start at nursery. Thereafter they are refundable if one months written notice is given. Deposits are refunded by cheque before your child leaves KingsWellies Nursery.
The £100 deposit will be refunded immediately if we are unable to provide a place on the required commencement date.
Payment of fees is monthly in advance based on a 50 week year. This will be divided over a 12 month period with equal payments taken by Standing Order at the beginning of every month. Failure to pay may result in your place at KingsWellies Nursery being forfeited.
KingsWellies Nursery will be open for fifty weeks of the year including all public and local holidays. Non-chargeable 2 weeks holiday includes the Christmas and New Year fortnight when the nursery is closed for two weeks. No need to adjust payments for holidays as fees are calculated over a 50 week year and payable over 12 months.
There is a minimum requirement of four sessions per child.
Additional nursery sessions may be booked through discussion with the Nursery Manager. We would always strive to accommodate short-notice requests but these will be subject to staffing ratios.
Additional lunches can be provided and charged at £2.90 per day.
Any additional fees incurred, for example any extra sessions, will be invoiced separately on an ad-hoc basis. We would ask for these to be paid within ten days of date of invoice.
5% discount is given for second child. 10% discount is given for third child or more.
A £20 surcharge will be charged for late payments received.
At least one months notification in writing is required for leaving, reducing days of attendance or amending the start date.
At lease one months notification will be given by KingsWellies Nursery on fee increases or changes to terms and conditions.
Changes between the fee rates for 0-3 year old children and 3-5 year old children, will apply from the month following the child's birthday.
You may also be able to apply for Childcare Tax Credits to help with your childcare costs. To find out if you are eligible, contact:

Tax Credit Helpline on 0845 300 3900

KingsWellies Nursery also accepts all Employee Child Care Vouchers which may be available from your employer towards the cost of your nursery fees. To find out more:
KingsWellies Nursery have applied to Aberdeen City Council for partnership status. As an Aberdeen City Partner Provider Nursery, we will then be able to accept Scottish Government Pre-School Funding Vouchers.